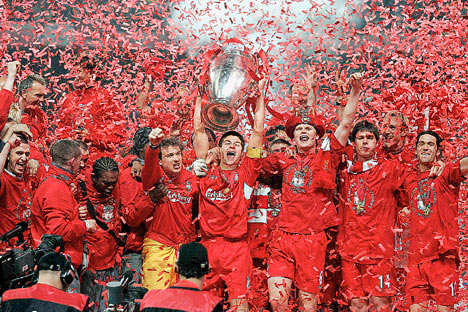 Seven years ago to this day, I collected my Decree Absolute from the Principle Registry of the Family Division. I shuffled outside, looked up at the sky, and a few tears rolled down my face. I sobbed three or four times, but my face was a stone mask. I have never known anyone to sob like that. After three seconds of grim-faced absolution, I walked on, with no hope in my heart, alone.
I encountered a homeless man. Like many I struck up conversations with before, he claimed to have been a soldier. I told him that I too was homeless. This was true. The only difference between me and him was that he had accepted his status and was living in accordance with it, I was in a state of denial, characterised by a state of free-fall that only the reckless know. 
I was jobless, and had been for longer than I dreamt possible. I was homeless. I was in debt. My health was wrecked, my diabetes in life-threatening shape. My beloved children were not with me. And now I was finally divorced. Well at least one thing had gone right.
Only two years before, I was on a six-figure income, a picture of health, but no deeper than that, driving a Mercedes S-Class, Platinum AmEx, £1000 suits and on top of the world. I was not rich, but I was certainly comfortable. 
Now that was ashes. And every time I experienced rock bottom, the rock turned to dust, and gave way to deeper, more humiliating lows.
I went to my friend's house that evening to watch the match. The match? If you're a Red, you will surely not have forgotten, just as I have relived it, thanks to a DVD that never fails to rouse me. It was the 2005 Champions' League Final in Istanbul. My beloved Liverpool, a shadow of their former glorious selves, had somehow made it to the final of the world's most prestigious club competition, 21 years after they had last achieved victory in the same event. That was about the time I felt I had last experienced my golden era, even though it only felt normal at the time, because winning does feel normal, you get used to it quickly and when it goes, it's like quicksilver, no, it's like a chameleon, or worse, like a mirage. 
Liverpool, a club battered by the tragedy of Hillsborough, mocked by upstarts claiming to be their new superiors, haunted by the horror of Heysel is a living entity that is intertwined so deeply with the threads of my own life, that I can interchangeably describe my life's major events and Liverpool Football Club's defining moments.
Heysel? May 1985. When my friend (also present at the flat of a mutual friend 7 years ago tonight) had inspired me to get push on with making games and when I released Chimera.
Hillsborough? Oh God. So many bodies. So many youngsters. They were there to watch football. And they have yet to get justice. And the impact of those images lessens not a jot, and the lessons of an out-of-control press prepared to pimp any lying garbage to a gullible readership are still being learned and relearned and every time we refuse to address the original disaster, those images are burned and re-burned. And my life? 1989 was when my coding career started to grind to a halt and I started to have my first financial meltdown, running screaming into the street after hypoglycaemic night terrors.
1965 marked the year of my birth, but it also marked Bill Shankly's first major achievement, winning the FA Cup with Liverpool for the first time. I wasn't born when we won our first FA Cup. In my early childhood, I didn't even support Liverpool. Like many kids, I supported whichever team my Dad did. And that was Leeds united.
Diabetes came in 1974. Also the year we beat Newcastle in the FA Cup Final and when I started supporting the Mighty Reds, thus choosing my own path. And my love affair with Liverpool began.
1977 – the last year of primary school – the last year of Keegan at Liverpool, the last game for Tommy Smith, ever, and the European Cup for the first time.
"That's nice! That's McDermott! And that's a goal!"
"What a delighted scorer! It's Tommy Smith!".
Liverpool stamped into my oldest memories, their goals transmuted into words by Barry Davies.
Fast forward.
2005.
Homeless.
Cold.
Sick.
Broke.
Jobless.
Lost my kids.
Divorced.
And Liverpool, a team that got to the final against all odds are 3-0 down at half time and I'm outside my friend's flat smoking a Marlboro thinking "Let's just not get humiliated. We got found out. We're no longer the team we used to be. Let's just keep what little dignity is left, shall we?"
Then the impossible happens. It really happens. It really, really, really happens.
My life changed forever that day.
I learned something with tears in my eyes for the second time that day as I saw Gerrard loft that symbol of ultimate glory high above his head.
That even if your opposition is formidable, even if you think you have been found out, even if the world thinks you have lost, even when you think it is all lost, that you can turn it around and win again. 
I suffered other setbacks. I was blind. I had mini strokes. And worse. But fast forward to today:
2012
Beautiful home
Warm
Healthy
Comfortable
Working for the company that sponsors the Champions League
My kids live with me.
Re-married
I've won on penalties.
And I've learned this.
That if you think you are beaten, if you think you are at the lowest, deepest, most humiliating ebb, with nothing in the tank, not even your hopes, that if you just keep walking on, if you will just keep walking on, through the wind, walk on, through the rain, though your dreams be tossed and blown – walk on
Walk on
With hope
In your heart
And you'll never walk alone.
You'll never walk.
Alone.